Area Information
About Lake Rabun Georgia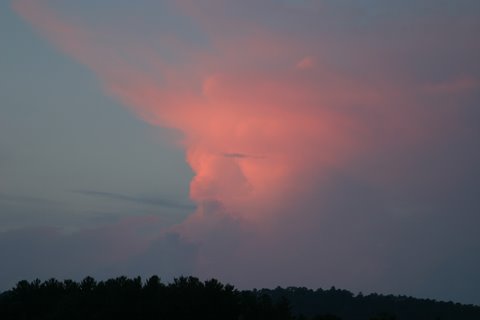 Lake Rabun Weather - Conditions at Lake Rabun Georgia which includes water temperature
Lake Rabun Association, Inc., LRA, was chartered on October 25, 1928. Its purpose was to protect the Lake Rabun Georgia community, support charitable organizations, maintain a good relationship with Rabun County Georgia and to provide fellowship among members. Visit this web site for the LRA Home Page which provides news/events, Foundation, Pavilion, Scholarship Recipients and other items of interest connected to the Life on Lake Rabun.



Lake Rabun Pavilion. The members of the Lake Rabun Pavilion, LLC have selected the management services of Barn Inn Service, Inc., 706-212-9995, contact Jan or Nancy, to coordinate all rental and/or facility information.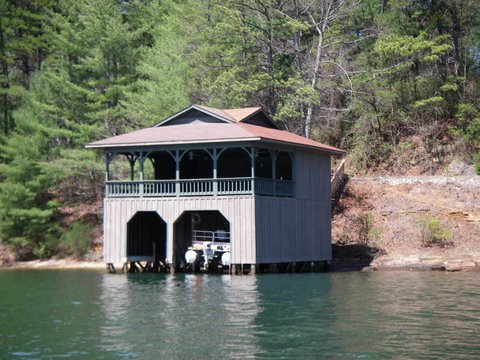 Lake Rabun Boat Church on Lake Rabun is what the First United Methodist Church of Clayton, GA calls a "Leisure Ministry". Each Sunday morning at 9:00 A.M. from Memorial Day Weekend Sunday through Labor Day Weekend Sunday, folks travel the winding Lake Rabun Road or simply arrive by boat over the crystal clear water of Lake Rabun. The term "Boat Church" signifies the fact attendees literally sit in their boats and participate in the service. The church boat house has pews on the covered upper deck for those arriving by land. This is a wonderful Sunday Morning experience over the calm waters of Lake Rabun. 706-782-4426.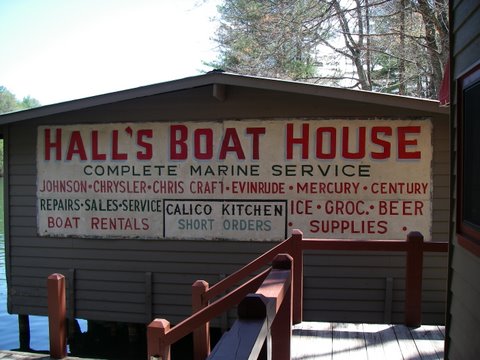 Hall's Boat House, Inc. The home of Lakemont Marine on Lake Rabun Georgia includes the valuable talent of those that keep our boats afloat and running, boat storage, gasoline; and the Hall's Boat House store providing essential provisions, all efficiently operated by Ben and Shelia McCracken and staff.
Hall's Boat House 706-782-2628
Lakemont Marine, Inc. 706-782-4981
THINGS TO DO NEAR LAKE RABUN: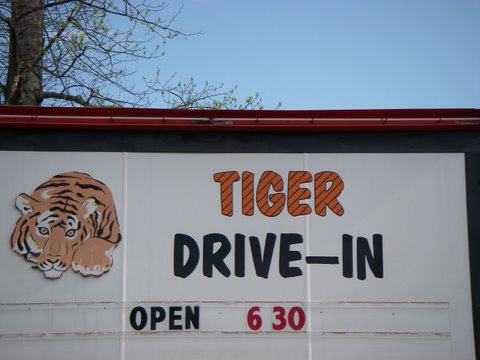 Tiger Drive In - that is right, the return of a drive-in movie. Located only a short drive from Lake Rabun, you can see the latest releases from your car or lounge chair. Enjoy the cool evening mountain air at the drive-in!
Habersham Hills Cinemas has 6 screens and is located South of Lake Rabun on US Hwy 441 / GA 365 at Cody Road in Habersham County, north of Cornelia.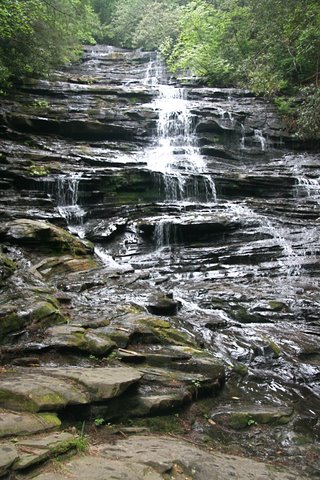 Minnehaha Waterfalls- Minnehaha Falls is a very scenic waterfall in Georgia. It is 60 feet of cascading falls over a stair-stepping ledge into a calm pool at the base. Please take your camera.
Directions to Minnehaha- Directions: Take Lake Rabun Road past the Rabun Beach Recreation area. The first road off Lake Rabun Road is Lower Gap Road on the right. Turn left, go 0.2 miles and turn left onto Bear Gap Road which is a dirt road. Continue 1.6 miles and the path to the falls is on the right. Fall Creek Trail will take you to the base of the falls.
Panther Falls & Angel Falls- Panther Falls and Angel Falls are on Joe Branch to the north of the Campground. Follow the trail which follows the creek upstream into a valley. Panther Falls is the first you come to and is a little over a ½ mile walk. Panther Falls is close to 50 feet high cascading over a ledge. Angel Falls is another several hundred yards further up the trail.

Directions: Take Lake Rabun Road to the Rabun Beach Recreation Area, entering Area #2 gate. Follow the road around the campground to the trailhead.
LAKE RABUN FACTS
Lake Lots:
Fee Simple    275
Leased from Georgia Power Company    210
Total Lots    485
Shoreline in miles:  25
Elevation from sea level:    1689.6'
Acreage:    835
(The above information has been obtained from several sources and we are not responsible for errors)